Burst Water Pipe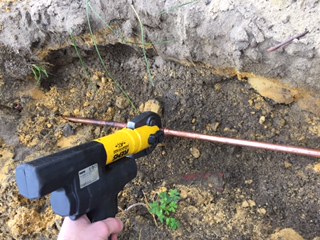 If you have a suspected burst pipe, the first thing to do is turn your mains water supply off (located somewhere out the front of the property) or the isolation tap to the hot water unit.  If advised to do so by one of our plumbers depending on your type of Hot Water System.
If the fault is on the hot water line, keeping the mains on will allow you to still have cold water. Then call Peake Plumbing on (08) 6361 1547 and we will endeavour to fix the problem asap.
Peake Plumbing carries equipment required to repair almost all burst pipes.  If we cannot locate the leak, we can arrange specialised services from a leak detection expert.
If you have a suspected burst pipe then you can download this leak allowance form from the Water Corporation, this will allow you to claim back part of the cost for the amount of wasted water you have lost. Peake Plumbing is licenced and able to complete the form.