Blocked Basin Drains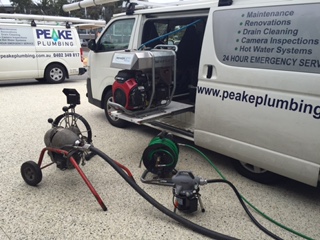 A basin blockage is commonly caused by either human hair, solids that have been washed down the drain, or tree roots.
Normally, a plunge will clear a blockage inside a basin drain and it is the most cost effective method, but may not be a permanent solution.
You will find that the basin waste will run into either your floor waste drain or even the gully outside the bathroom which is a concrete mound and grate.
The best method to clear any blockage is Peake Plumbing's 5000 PSI high pressure jetter or our Electric Rigid Drain Unblocking machine.