Blocked Shower Drains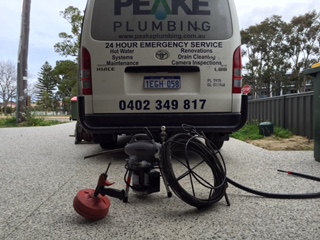 Blocked shower drains are often caused by excessive amounts of hair entering the drain or tree roots.
The shower drain often connects to a gully outside the bathroom which is covered by a concrete mound and grate. Alternatively, it may run into the floor drain in the bathroom.
The first option would be to plunge, hoping to push through the existing blockage however this is not a permanent solution.
Peake Plumbing has a 5000 PSI high pressure jetter which can remove any amount of hair or tree roots which may be blocking the drain.