About us
Peake Plumbing specialises in all aspects of maintenance plumbing, including but not limited to:
Gas installations
Renovations
Water filters
Water hammers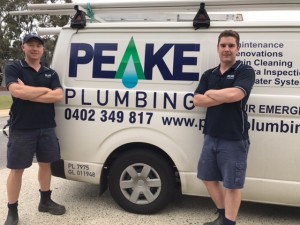 Peake Plumbing services all suburbs in the Perth metropolitan area and provides same day service for plumbing emergencies.
Peake Plumbing is owned and operated by Dane Peake who has been working in the plumbing industry in Western Australia for over 15 years. Dane has a diverse background in all aspects of plumbing including maintenance and renovations as well as commercial and residential construction.
Dane now specialises in repair and maintenance plumbing, catering to a wide range of clientele including private householders and investors, property management firms, factories, landscapers and restaurants.
At Peake Plumbing, we focus on providing all our customers with a friendly, prompt and reliable service.
Peake Plumbing is a member of the Western Australian Master Plumbers and Gasfitters Association.
Licences
Peake Plumbing holds all the trade and safety licences required to carry out plumbing work in Western Australia, including:
Plumbing Contractor's Licence No. 7975
Gas Licence No. 011948
Backflow Licence No. 2218
Occupational Health and Safety Awareness Card No. 380838